Is silence ever the answer? How would you react when you know that one of your best friends is lying to you? Who would you trust?
Working on top Hollywood projects in the 3D stereoscopy industry is not as rewarding as Zuby thought. Along with mounting work pressure and an arranged marriage to escape from, Zuby is forced to either speak up or accept her fate silently. The hidden truths and half lies from her best friends, Adi and Tanya, only make matters worse. Will Adi owe up to his dark secret? Will Tanya accept the reality finally?
With a professional background from 3D Stereoscopy industry, Hanadi Falki has brought to life an engaging account of the lives of these youngsters in The Price of Our Silence as they face to the industry's dark secrets of exploitation, favouritism and company politics.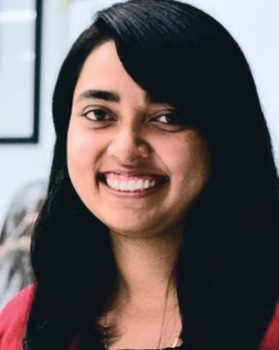 Hanadi Falki
Hanadi is a recipient of the University Gold Medal for English Literature (Aligarh Muslim University, Batch 2007) and acted as a Cultural Ambassador for a semester at University of Wisconsin, U.S.A.
Over the years, she had a varied and stimulating career – from being a Communications Director, an Editor and Digital Content Specialist to a Stereo Compositor and a Rotoscopy artist. She revived her passion for writing in 2013 when she quit her 3D animation and VFX career to get a Masters degree in Creative Writing from Auckland University of Technology, New Zealand. Hanadi has now returned to India where she has been busy writing.
Know more about Hanadi at www.hanadifalki.com
Visit her Facebook page or write to her at write2hanadifalki@gmail.com