One never forgets the day, the exact moment when he/she was diagnosed with cancer. For almost everybody it is a life-changing experience. This book is intended to serve as a guide to bounce back in life and get up on your feet as it was the way earlier. I came across many people, have seen them crying on
the day of diagnosis and so have seen them with tears of joy
after completing the treatment. This is a depiction of the rollercoaster of emotions which I have witnessed and felt connected to the patients. We all learn from our mistakes but wise are those who learn from other's mistakes. This book is an effort to encompass the misconceptions, fears, social stigma, and course of treatment and ultimately how to deal with the situations to resurface as a winner.
_______________________________________________________________________________________________________________________________________________________________________________________________________________________________________________________________________________________________________________________
Contents
Acknowledgement — Pgs. 11
Introduction — Pgs. 17
1. The Word Cancer and Denial — Pgs. 21
2. Why Me? — Pgs. 25
3. Vanquishing Fear — Pgs. 29
4. Hope is Always Around the Corner — Pgs. 35
5. Get Set Go — Pgs. 39
6. Be Your Own Filter… Block That Noise — Pgs. 45
7. Coping with the Treatment — Pgs. 49
8. Quitting is Never an Option — Pgs. 55
9. Cancer Fighting Kitchen — Pgs. 59
10. Prepare Your Own Bucket List — Pgs. 73
11. Life after Cancer – Putting Back the Pieces Together — Pgs. 79
12. You are Special — Pgs. 83
13. Tips for Family, Relatives and Friends — Pgs. 87
Warriors' Tales! Stories of Ordinary People…Turned Heroes — Pgs. 95
Conclusion — Pgs. 160
What mind doesnot know, eyes cannot see… Knowledge Boosters for you! — Pgs. 161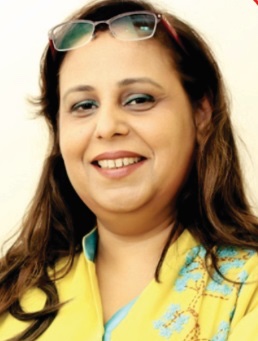 Meenu Walia
Dr. Meenu Walia, who has spent over 21 years in the medical field, is currently associated with Max Cancer Centre, Patparganj—Delhi as Director—Medical Oncology and Hematology. Dr Meenu Walia being the first DNB Medical Oncologist of India has special interest in all solid and hematological cancers, Breast, Gynecological and Gastrointestinal cancer. Has authored various chapters on Oncology and has published articles in national and international journals. She is also associated with support groups and NGO to help patient rehabilitate and cope up with the treatment. She has been a mentor to patients and is determined to keep up the good work.
Website : www.drmeenuwalia.com
E-mail : drmeenuw@gmail.com