The Dharmic traditions – Hinduism, Buddhism, Jainism, and Sikhism – share much in common, not with standing a number of variations among them. In all these traditions the scriptures, writings, and practices hold compassion as an integral part and a supreme virtue. This collection of essays by leading scholars from different disciplines aptly captures the essence of the religious and spiritual aspects of these traditions as they relate to compassion. Most of the authors are practitioner-scholars and are experts in their own disciplines, including sciences, humanities, social sciences, law, and religion.
The experts met in September 2014 at Naropa University in Boulder, Colorado, for two days of lively deliberations under the auspices of the Uberoi Foundation for Religious Studies, which was established to spread awareness and promote understanding of the Dharmic traditions throughout North America.
After addressing the 'central and fundamental' knowledge of these traditions and the common features and interactions among them, the essays here discuss compassion from various perspectives, such as relationship with the natural world and the environment, selfless service, and the treatment of animals. A final set of essays sheds light on the significance of compassion in each of these Dharmic traditions.
As a comparative study, this is a unique collection from which a clear picture emerges of the central theme of moral and compassionate conduct in the Dharmic traditions.
____________________________________________________________________________________________________________________________________________________________________________________________________________________________________________________________________________________________________
Contents
Preface Pgs—5
Acknowledgments Pgs—7
Contributors Pgs—9
Introduction: The Dharmic Traditions Share Compassion as a Common Feature Pgs—13
PART I Common Features of the Dharmic Traditions and Interactions among Them
1. The Dharma Traditions of Hinduism, Buddhism, Jainism and Sikhism in Light of their Universal, Common Ground Pgs—27
2. Interactions Among the Dharmic Traditions Pgs—70
3. Inter-Religious Dialogue in the Greco-Roman World Pgs—89
PART II Compassion in Our Relationships with the Natural World and with those We Serve
4. Compassion in the Four Dharmic Traditions: Relationship with the Natural World and Our Environment Pgs—113
5. Compassion and Selfless Service Pgs—123
6. Nature Connection in the Yogav¹shih­ha Pgs—149
7. "Animals are Persons Too": Ancient Indian Narratives and the Contemporary Question of Animal Compassion Pgs—175
PART III Compassion from the Perspective of Dharma Traditions
8. Creating Enlightened Society: Compassion in the Shambhala Tradition Pgs—189
9. Compassion and Religious Diversity Some Buddhist Perspectives Pgs—216
10. Compassion in Hinduism through the Preservation of Human Rights Pgs—235
11. Morality and Compassion in Hinduism Pgs—248
12. Compassion in Sikhism: A Scriptural, Traditional and Historical Perspective Pgs—266
13. Compassion and Service in Buddhism Pgs—275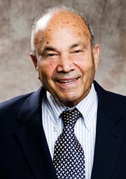 Ved P. Nanda
Ved P. Nanda is John Evans Distinguished University Professor and Thompson G. Marsh Professor of Law at the University of Denver, where he founded the International Legal Studies Program in 1972 and now directs the Ved Nanda Center for International and Comparative Law, established in his honor by alumni and friends. He has received Honorary Doctorates of Law from Soka University, Tokyo, Japan, and Bundelkhand University, Jhansi, India.
Professor Nanda holds leadership positions in the global international law community, including the World Jurist Association, American Society of International Law, International Law Association, American Law Institute, and the American Bar Association's Human Rights Center and Section of International Law. He is an officer and board member in several international and national NGOs, especially those serving the Indian diaspora and concerned with India-US relations. He is the Chair of the Uberoi Foundation for Religious Studies.
He has received numerous national and international awards, has authored or co-authored 24 books and over 225 chapters and law review articles in international and comparative law, writes a column for the Denver Post, and is a regular commentator in both the electronic and print media.