Jayprakash Narayan (J.P.) was born on 11 October 1902 in the village of Sitabdiara in Saran district of Bihar, India. He came from a Kayastha family. He was the fourth child of Harsu Dayal Srivastava and Phul Rani Devi.
The People's Hero – an Indian independence activist, social reformer and political leader, remembered especially for leading the mid-1970s opposition against the powerful Prime Minister Indira Gandhi. In 1999, he was awarded the Bharat Ratna, India's highest civilian award, in recognition of his social work. Other awards include the Magsaysay Award for Public Service in 1965.
During the Indian independence movement he was arrested, jailed, and tortured several times by the British and won particular fame during the Quit India Movement.
J.P. returned to prominence in State politics in the late 1960s. On 8 April 1974, aged 72, he led a silent procession at Patna. This led to students' movement in the state of Bihar which gradually developed into a popular people's movement known as the Bihar Movement. JP died in Patna, Bihar on 8 October 1979, three days before his 77th birthday, due to effects of diabetes and heart ailments.
A readable biography about a legendary personality and popular Indian.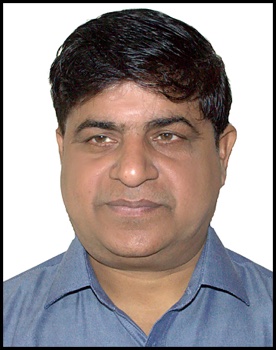 A.K. Gandhi
A.K. Gandhi, born in Meerut (U.P.), took retirement from the Indian Air Force in 1995 at a young age and engaged himself as full-time freelance writer and translator. He has written a number of book—his areas of interest being history, social study and grammar, which have been published by prestigious publications. He has written several books for academic purposes, which are taught in several CBSE-medium schools across the country. His articles keep appearing in different newspapers and magazines, including the Janvani and Readers' Digest, as he writes off and on in them.
He also runs two blogs — meerut-amazing.blogspot.in and writerakgandhi.blogspot.in.