Dr. Kalam was a learner all his life. He commanded subjects beyond his realm of work. He felt home with science as well as social subjects. He did not allow anything to escape his notice, and he wanted to know everything. As he toured different parts of the country and world, he made bid to learn, and whenever he had a doubt, he would consult books and people to resolve it. He was a widely read man, and turned out to be a writer with several popular & bestseller books to his credit.
In this book, we have made a solemn endeavour to read his mind, how he thought at every turn of his life. This will help the readers to understand the intricacies of his thinking and how he was guided for a mission in his life. To understand him well, it also contains narrations of a number of incidents and events of his life, that would lead to holistic understanding about him.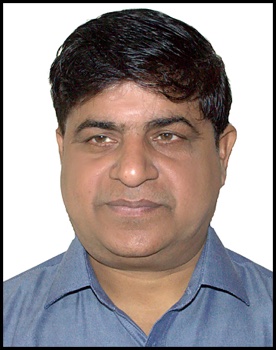 A.K. Gandhi
A.K. Gandhi, born in Meerut (U.P.), took retirement from the Indian Air Force in 1995 at a young age and engaged himself as full-time freelance writer and translator. He has written a number of book—his areas of interest being history, social study and grammar, which have been published by prestigious publications. He has written several books for academic purposes, which are taught in several CBSE-medium schools across the country. His articles keep appearing in different newspapers and magazines, including the Janvani and Readers' Digest, as he writes off and on in them.
He also runs two blogs — meerut-amazing.blogspot.in and writerakgandhi.blogspot.in.