More Information about International Finance: Theory and Policy, 10th ed.
Description
Dictionary of Social Sciences' is a comprehensive reference work with over 1700 entries ranging from fifty to five hundred words covering topics such as anthropology, sociology, economics, political science, cultural studies, human and cultural geography.
The Dictionary is aimed at students and scholars who need ready access to defined terms in a social science outside of their immediate area of expertise; for example, an economist needing information regarding a political science term.
A must have book for readers having keen interest in social sciences.
The Author

Anil Mishra
Born: January 23, 1955 in Mainpuri (Uttar Pradesh)
Education: M.A. (Hindi), Ph.D, Sahityalankar
Been associated with Hindi journalism for the last 30 years. Been involved as a writer, sub-editor and assistant editor in the editorial department of the Delhi Press Group of Magazines for the last 21 years. Have been features editor and assistant editor of prominent Hindi dailies like 'Himalay Darpan,' 'Kuber Times,' and 'Swatantra Vaarja.'
Has authored more then 30 books in various fields
Awards: Different awards in competitions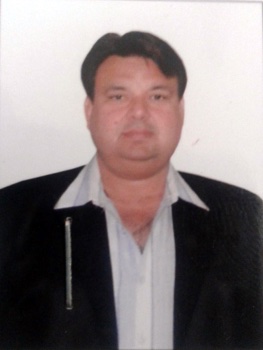 Sudhir Kumar Mishra
Dr. Sudhir Kumar Mishra did M.Sc. and B.Ed. He is working as TGT in a Jawahar Navodaya Vidyalaya. He has interest in varied subjects viz. disaster management, health & nutrition, career guidance & counselling and other social issues. His articles are often published in newspapers and magazines.
Customers who bought this also bought
WRITE YOUR OWN REVIEW