This dictionary's focus is on current and evolving terminology specific to the broad field of Education, although terms from closely related fields used in the context of Education are also included. Encompassing the history of Education as well its future trends will aid in the understanding and use of terms as they apply to contemporary educational research, practice, and theory.
The dictionary aims to provide a starting-point for inquiry and does not claim to be exhaustive or comprehensive to some of the key terms and concepts in Education. It not only caters to the needs of students on education courses but is also be useful for others who have an interest in Education.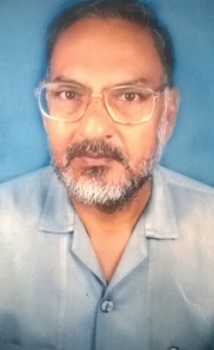 S. Bhushan
Prof. Shailendra Bhushan eminent Teacher educator by profession. Actively engaged in developing Self Learning Instructional Material.He has twelve books to his credit.
Published Works: Teaching of Biology, Teaching of Science, Technology of Teaching, Educational Technology, Fundamentals of Teaching & Learning, Micro-teaching, Recreational Maths, Vedic Arithmetic, Vedic Algebra, English at Home.
Edited Works: Educational Technology (in 2 Vols.).