Arun K. Tiwari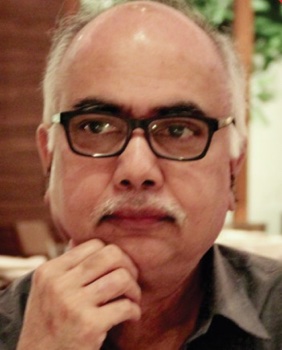 Arun Tiwari did his master's in mechanical engineering from G.B. Pant University and joined the Defence Research & Development Laboratory (DRDL) at Hyderabad as a missile scientist in 1982. He was airframe designer and project manager (system integration) in the first three Akash Missile Developmental Flights.
As a member of Dr. Kalam's team, Arun Tiwari set up the first link of pan-Africa e-network of Telecommunications Consultants India Ltd. (TCIL). The network now connects universities and hospitals across the African continent with their Indian counterparts. In 1999, Arun Tiwari co-wrote Wings of Fire, the autobiography of Dr. A.P.J. Abdul Kalam. The book became a modern classic, going into thirty reprints and selling more than a million copies. It has been translated into eighteen languages. He has written twelve books since then.
Arun Tiwari is currently consulting to evolve the blueprint for FDI in the Defence Sector and towards the creation of a strong Defence Technological Industrial Base (DTIB) in India. He is an adjunct Professor in the School of Management Sciences, University of Hyderabad.