More Information about International Finance: Theory and Policy, 10th ed.
Description
Avul Pakir Jainulabdeen Abdul Kalam, born on 15 October 1931, is one of the India's most distinguished scientists. He is held credited for the development of India's first satellite launch vehicle, the SLV-3. As Chairman of The Technology Information, Forecasting and Assessment Council (TIFAC), he prepared the document on Technology Vision 2020' to make India a developed country. APJ Abdul Kalam held various positions in Indian Space Research Organisation (ISRO) and Defence Research & Development Organisation (DRDO) and became Principal Scientific Adviser to the Government of India. He has the unique honour of receiving honorary Doctorates from more than thirty universities as well as the country's three highest civilian awards—Padma Bhushan (1981), Padma Vibhushan (1990) and Bharat Ratna (1997). He has met more than 5,00,000 children from all over the country to share his vision of India. He is the eleventh President of the Republic of India.
The Author

Arun Kumar Tiwari
A Professor of Biomedical Engineering and is currently Director of CARE Foundation, Hyderabad. He took up creative scientific writing in 1987 and since then has written several books including the best seller Wings of Fire with President A.P.J. Abdul Kalam.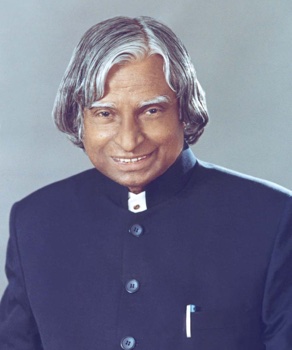 A P J Abdul Kalam
A scientist—philosopher came to be known as a protagonist of societal transformation through scientific development and innovation. Before taking over as the eleventh President of India in 2002, Dr. Kalam worked at ISRO and DRDO and as Principal Scientific Advisor to the Government of India. In 1995, Dr. Kalam articulated the vision of India becoming a developed country by 2020. As a visiting Professor to several Universities, Dr. Kalam evinced interest in visiting schools and interacting with young children. He continued this during his Presidency and has met 1 million children so far. Children in m turn responded enthusiastically and sent thousands of letters and e-mails. Recipient of India's highest civilian award Bharat Ratna, in 1997, Dr. Kalam was recognised as the face of 21st century India. He is also awarded the prestigious King Charles II medal for his contribution for promotion of science. He is author of 9 books. Most of his books have been bestsellers for past many years.
Customers who bought this also bought
WRITE YOUR OWN REVIEW