This book is an account of how Dr. Kalam visualizes Information and Communication Technology mining the rural talent. Here, Dr. Kalam presents his dream of schools in India at 2020 as symbiotic nerve centres connecting teachers, students and community; personifying knowledge that exists in the world. He also makes a clarion call to accelerate the process of societal transformation. This would involve raising the standards of governance and safeguarding the sanctity of public institutions.
The book uses the metaphor of a tree to describe the process of knowledge bearing fruits of prosperity in the contemporary globalised world where different phases, formative, adult working life, and post-50 experienced senior citizens, call for different kinds of learning. The book refers to a contextual contribution of a large number of Indian scientists and artists and proves that there is no age bar to blossom. He advocates creation of conditions that favour growth of diverse individual talents akin to a garden and calls for a scientific mind-set guided by conscience, consensus and by actions that take our social and moral values into account in building our own systems.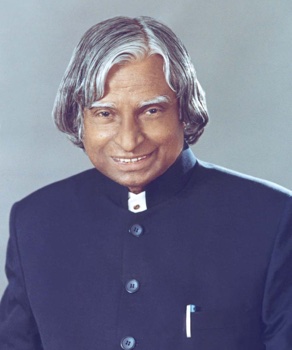 A P J Abdul Kalam
A scientist—philosopher came to be known as a protagonist of societal transformation through scientific development and innovation. Before taking over as the eleventh President of India in 2002, Dr. Kalam worked at ISRO and DRDO and as Principal Scientific Advisor to the Government of India. In 1995, Dr. Kalam articulated the vision of India becoming a developed country by 2020. As a visiting Professor to several Universities, Dr. Kalam evinced interest in visiting schools and interacting with young children. He continued this during his Presidency and has met 1 million children so far. Children in m turn responded enthusiastically and sent thousands of letters and e-mails. Recipient of India's highest civilian award Bharat Ratna, in 1997, Dr. Kalam was recognised as the face of 21st century India. He is also awarded the prestigious King Charles II medal for his contribution for promotion of science. He is author of 9 books. Most of his books have been bestsellers for past many years.