This book is about the hidden secrets about the Power of our Subconscious Mind. This God gifted power can be the biggest instrument in our success in all areas of lives.
Even in this modern advanced scientific era no steps have been taken to teach this subject in schools or colleges. Because of this lack of a proper medium to impart knowledge about this subject to the general masses, other alternative institutions are mushrooming to cater to the needs of those who are truly interested in the subject. People interested in these subjects try and learn it through hypnosis, NLP, Secrets of law of attraction, Creative Visualization, Mind Power and Subconscious Mind Programming workshops. But that is not even one percent of the world's population.
The more one knows and explores his mind powers specially the Conscious and Subconscious Mind, the more he moves towards a path of enlightenment. This book will definitely help a common man to come out of his ignorance and master his mind as he desires. Lets start this journey.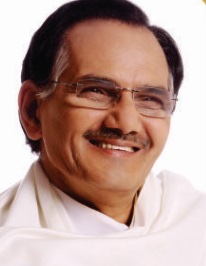 N.K. Sharma
Dr. N.K. Sharma (Founder Chairman-Reiki Healing Foundation) is world renowned personality with revolutionary thoughts. He has pledged to free the world of its age-old blind faith, fears and ignorance; who can make you realise the incredible and amazing supernatural powers hidden within and make you understand those invisible but irrefutable laws of Nature, which can shape your destiny, future and circumstances as per your own wish.
He can liberate you from all kinds of physical, mental and spiritual diseases, and make you free from the shackles of medicines and the past life karmas. He has a power to unfetter you from the fears of planets, Black Magic and the unseen future. He can unshackle you from the apprehensions.
He takes you on a journey towards absolute health, complete prosperity, ultimate bliss and total awareness. He has a capability to relieve you from the bondage Gurus and mentors and make you able enough to become your own Guru.