Dr. APJ Abdul Kalam had
an incredible passion for enlightening the youth and he made this process of interacting with young students, his lifetime mission, after surviving a helicopter crash landing at Ranchi. There were many questions that came to his mind, like: What type of understanding do the youth have towards development? Are they really concerned about the development and the future of India? How the Minds of youth can be enlightened? To address these questions and to understand the mind frame of children, he started with a resolution of meeting a million children which eventually turned out to be a historical achievement of meeting 150 million children, during his lifetime. His final moments, on the 27 of July 2015, was spent in front of the students of the Indian Institute of Management (IIM) Shillong.
The collection of some of
Dr. Kalam's speeches, presented in this book, are indeed a methodically developed tool, which educates people on how to discover their passions and uncover their potential.
Through there speeches of
Dr. Kalam, this book is a good teacher on various aspects such as, how to build ideal relationships that are key
to a fulfilling life, and how to
live satisfying, successful and passionate lives.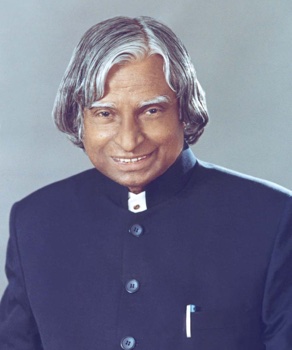 A P J Abdul Kalam
A scientist—philosopher came to be known as a protagonist of societal transformation through scientific development and innovation. Before taking over as the eleventh President of India in 2002, Dr. Kalam worked at ISRO and DRDO and as Principal Scientific Advisor to the Government of India. In 1995, Dr. Kalam articulated the vision of India becoming a developed country by 2020. As a visiting Professor to several Universities, Dr. Kalam evinced interest in visiting schools and interacting with young children. He continued this during his Presidency and has met 1 million children so far. Children in m turn responded enthusiastically and sent thousands of letters and e-mails. Recipient of India's highest civilian award Bharat Ratna, in 1997, Dr. Kalam was recognised as the face of 21st century India. He is also awarded the prestigious King Charles II medal for his contribution for promotion of science. He is author of 9 books. Most of his books have been bestsellers for past many years.