This exam is not for people who believe in shortcuts, who are impatient and casual. It seeks such people, who believe in rigorous study. Only the candidates who are thoroughly organised, disciplined and determined can taste it's success–ultimately the country needs officers equipped with these qualities.
If those candidates who have a profusion of the aforesaid qualities get the right guidance, then they can definitely crack the IAS exam. This book has been prepared for such deserving and appropriate candidates. We are not just hopeful, but have complete faith that his book will definitely work as a useful guidance in making the honest and strong willed candidates as IAS.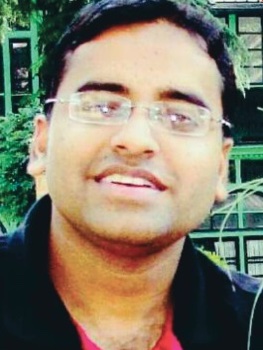 Mukesh Kumar
Mathematics (Honors) from Patna. University, Hindi Literature Graduate from Jawaharlal Nehru University, M. Phil. in Hindi Literature from Delhi University.
Mukesh Kumar has received first prize in debate and speech at state level and has represented Patna University at the national level.
In 2008, he passed the examination of UPSC and got selected for the Indian Administrative Service in very first attempt. Securing the highest marks, he received his M. Phil. from Delhi University.
IAS of Jharkhand cadre of 2009 batch, Mukesh Kumar's first posting took place in the form of SDO and SDM in Pakur. Later, he worked as Deputy Commissioner in several districts of Jharkhand. He has also worked successfully as head of Sarva Shiksha Abhiyan, Jharkhand. Currently, he is the Deputy Commissioner of Bokaro. Mukesh Kumar, who played a leading role in Swachh Bharat Abhiyan, got recognition for 'Paint My City Campaign'. He is credited with many innovative projects.