Society has celebrated children even as it has denied fundamental rights and dignity to millions of them. Mass movements and social awareness against injustices like child labour, lack of access to health and education, child sexual abuse and trafficking have been catalysed by reformers like Nobel Peace Laureate Kailash Satyarthi. As a result of his untiring efforts, child labour is now universally considered to be a social evil that has to be abolished. Equally important, societies and governments across the world have accepted that access to quality education is the fundamental right of every child. Even as he has fought for justice and dignity for children, Mr. Satyarthi has found time to provoke, inspire and illuminate young minds by writing about children, their dreams and the power of their humanity.
This book is a compilation of columns and interviews which highlight the continuing struggle to create safe childhoods. Readers will find much to introspect after going through this collection.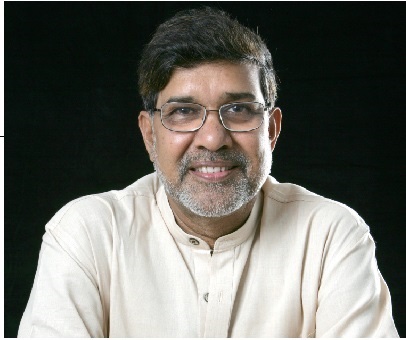 Kailash Satyarthi
Nobel Peace Laureate Kailash Satyarthi is the first Indian-born resident of India to have been conferred with the honour.
After completing his graduation in electrical engineering, Mr. Satyarthi began teaching at a university. However, soon, the desire to work for children who are left-behind, compelled him to quit his job.
The issue of child rights and child labour was not yet a part of the public discourse when Mr. Satyarthi founded the Bachpan Bachao Andolan (BBA) in 1981. The organisation has rescued more than 85,000 children from conditions of exploitative labour and modern-day slavery, and successfully rehabilitated them into society.
As a global campaigner for child rights, Mr. Satyarthi founded the largest civil society network for the elimination of child labour—the Global March Against Child Labour, a worldwide coalition. He is the Founder of the Global Campaign for Education which works to universalise education. Mr. Satyarthi also initiated the first global social labelling called Rugmark which was successful in reducing child labour in the South Asian carpet industry by 80% within 15 years.
To fulfil his vision of a world free of violence against children, Mr. Satyarthi has established the Kailash Satyarthi Children's Foundation. The foundation's mission is to help create and implement child-friendly policies through research, advocacy and campaigns to ensure the holistic development and empowerment of children.